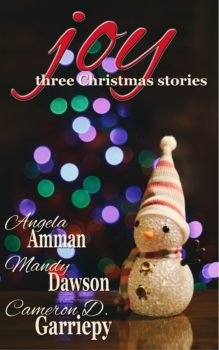 Joy: three Christmas stories (Bannerwing Books 2017)
"To get the full value of joy you must have someone to divide it with." – Mark Twain
Joy reunites authors Angela Amman, Mandy Dawson, and Cameron D. Garriepy for a trio of Christmas love stories shining a spotlight on the joy hiding behind life's complications.
"Airport Christmas" (Angela Amman)
As if solo holiday travel wasn't lonely enough, Margot is blindsided by divorce papers moments before her return trip to an apartment that hasn't felt like home in too long. A grounded flight, a flirtatious stranger, and a generous airport bartender provide distraction from Margot's travel-weary life until she and her wayward husband collide en route. Forced to face the hopes and fears they've hidden from one another for years, can Margot and Vance take one last chance on their love?
Kindle | Amazon | Signed Paperbacks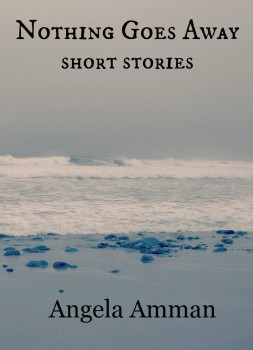 Nothing Goes Away (Bannerwing Books 2012)
"Nothing ever goes away until it has taught us what we need to know." ~ Pema Chodron
Angela Amman's debut collection of short fiction delves into the private shadows of three very distinct relationships. For these three women, there are lessons to embrace before they can release the turmoil which holds them back from hope.
"Cicada Song" tells the story of a mother's struggle with her daughter's attitude toward food, revealing her own fears and misgivings.
In "Splinters," a young woman on the brink of first love copes with secret pain she thought long buried and banished.
"Scents of Iron and Pine" explores the depth of subtle cruelty and self-delusion a wife is willing to endure to hold her family together.
On Amazon
Merry Little Christmas: Three Christmas Stories (Bannerwing Books)
"… Let your heart be light.
Next year all our troubles will be out of sight."
– Hugh Martin & Ralph Blane
Explore the promise of the Christmas season with authors Angela Amman, Mandy Dawson, and Cameron D. Garriepy in three short, sweet holiday romances.
Upon A Midnight Clear, by Angela Amman:
Julia's high profile divorce left her financially free to do anything she wanted, except fulfill the dreams she lost in an accident a decade before. Something stronger than a whim draws her to a storefront in the nearly forgotten town of Warden's Bluff, New York, where visions of tiny dancers practicing their pliés under her careful instruction promise to fill that void.
Julia doesn't deal in tomorrows, but Josh, who keeps crossing her path as Christmas settles over Warden's Bluff, is the kind of man who just might change her mind… if she's willing to take a chance on next year.
On Amazon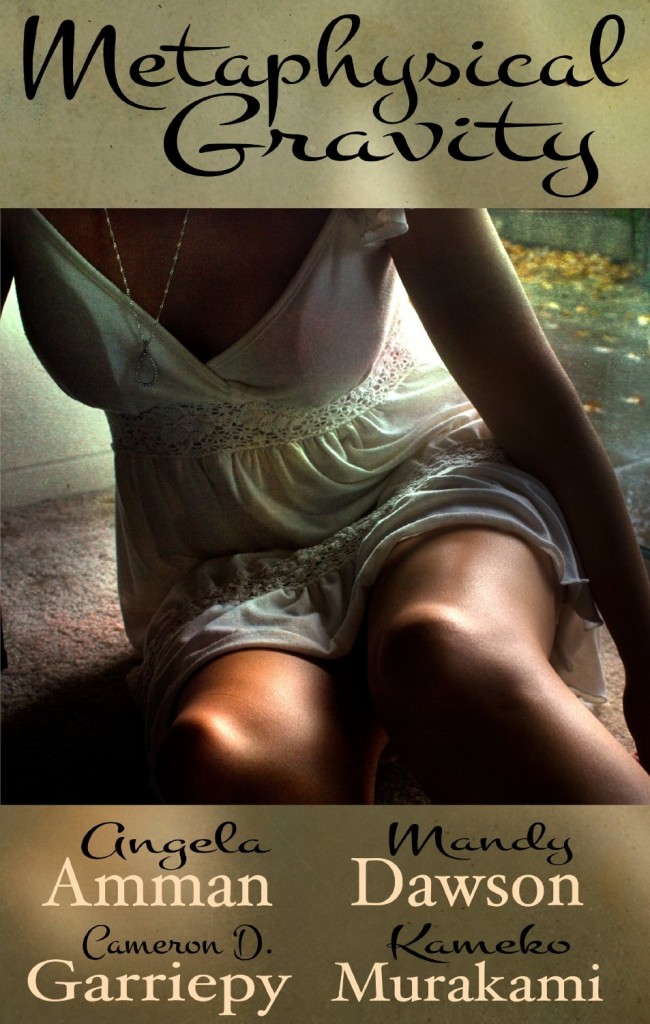 Metaphysical Gravity (Bannerwing Books 2013)
"Love is metaphysical gravity." R. Buckminster Fuller
A force beyond reason and the laws of nature, love draws us together in many ways. In these four short stories, four authors explore the essence of love, from practical to magical.
"In Her Hands," by Angela Amman, explores the moment in which a woman weighs the choice between expectations and the lasting passion she craves.
A shy librarian offers her beautiful best friend a shot at the English teacher she secretly desires, in Mandy Dawson's "Home." But what if beauty isn't all he needs in a lover?
Cameron D. Garriepy's eponymous "Valentine" is a young woman whose fairytale is sidetracked by a trickster loose in the streets of New Orleans.
In "Elephants in the Atmosphere" by Kameko Murakami, a young woman in extraordinary circumstances finds love in an unexpected place and against all odds. Is a happy ending even possible?
On Amazon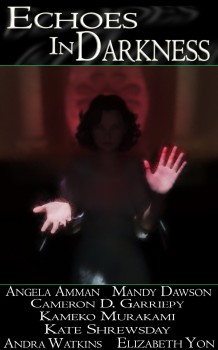 Echoes in Darkness (Bannerwing Books 2013)
Stories of darkness and light — physical… otherworldly… and in the human spirit. From dangerous to romantic to chilling, this collection showcases seven absorbing tales and an unforgettable cast of characters.
In Kate Shrewsday's To Hear the Dead Proclaim, a trans-Atlantic air traveler comforts her seat mate with a sympathetic ear. His story allows her into the mind of a genius, but some conversations are best left unspoken.
In Flutters, Angela Amman takes us into the steamy Savannah heat, where the last surviving daughter in a family of women with extraordinary powers struggles to maintain her mother's legacy at all costs.
On Amazon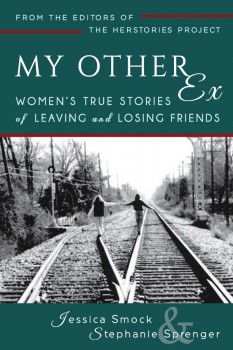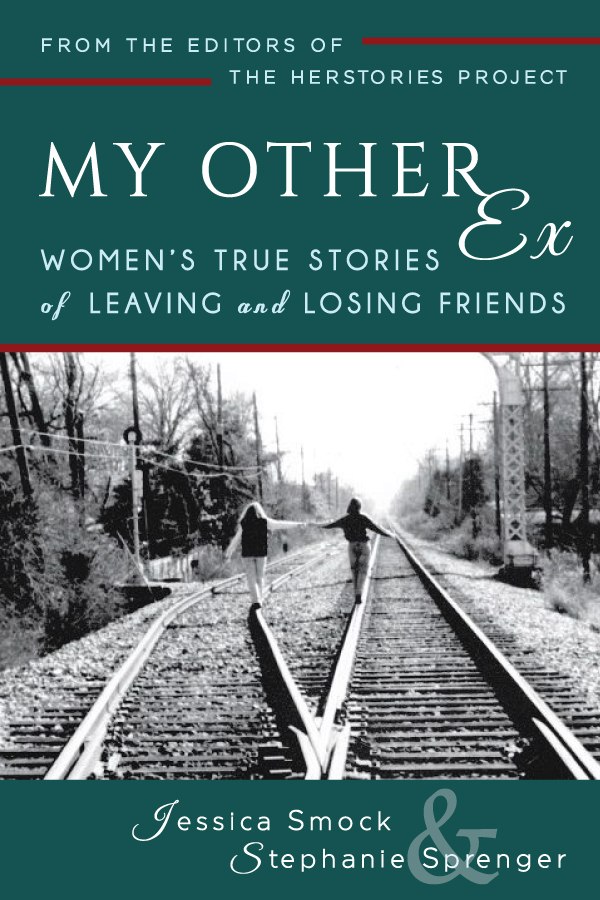 My Other Ex: Women's True Stories of Leaving and Losing Friends (HerStories Project 2014)
Not all friendships are meant to last forever. There can be so much good, so much power, so much love in female friendships. But there is also a dark side of pain and loss. And surrounding that dark side there is often silence. There is shame, the haunting feeling that the loss of a friendship is a reflection of our own worth and capacity to be loved.
My Other Ex: Women's True Stories of Losing and Leaving Friends is a step toward breaking that silence. The brave writers in this engrossing, diverse collection of 35 essays tell their own unique stories of failed friendships and remind us of the universality of loss. The book includes a foreword by Nicole Knepper, author of the popular blog and book, Moms Who Drink and Swear.
On Amazon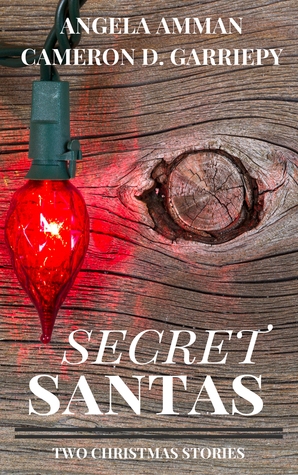 Secret Santas (Bannerwing Books 2015)
"Christmas waves a magic wand over this world,
and behold, everything is softer and more beautiful."
– Norman Vincent Peale
Join authors Angela Amman and Cameron D. Garriepy in seeking out the softness and beauty of Christmas in two short, sweet holiday romances.
Sweet Silver Bells, by Angela Amman:
Poppy is a copywriter on a mission: finding the perfect song for a client's Christmas launch party playlist. Agency-artist-slash-part-time-DJ Theo seems the perfect person to ask, but their usually easygoing friendship feels clouded. Whether it's the company's Jingle Jamboree gift exchange, her faux pas at last year's holiday party, or something else entirely that's causing the tension, Poppy can't say. Theo's musical taste turns out to be spot on, but are Poppy's instincts?
On Amazon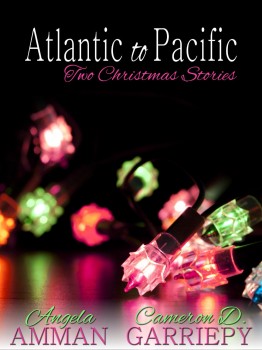 Atlantic to Pacific: Two Christmas Stories (Bannerwing Books 2014)
Two short holiday stories from authors Angela Amman and Cameron D. Garriepy, perfect for a cozy fire, or a flight home… for the holidays.
"I met a man who lives in Tennessee
He was headin' for Pennsylvania and some home made pumpkin pie.
From Pennsylvania, folks are travelin' down to Dixie's sunny shore.
From Atlantic to Pacific, gee, the traffic is terrific.
Oh, there's no place like home for the holidays
'Cause no matter how far away you roam,
If you want to be happy in a million ways,
For the holidays, you can't beat home, sweet home."
Or can you?
For Merry Jackson, home for the holidays means spending Christmas alone in her Boston apartment, until a chance meeting in a market and an elderly neighbor's misfortune bring someone new — and special — into her life, but is he meant for her?
Georgia Gérard escapes Chicago's frosty weather to spend Christmas in Maui with her family, but she can't quite leave her secrets on the Lake Michigan shore. Rumors swirl around her professional life, and an irresistible man from her past won't leave her alone. Will Georgia find the peace she craves on Lahaina's sunny shoreline?
On Amazon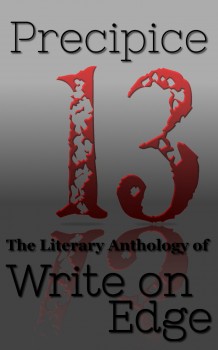 "Positive Count", published in Precipice: The Literary Anthology of Write on Edge
On Amazon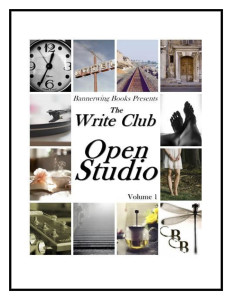 The Jar, published in Open Studio
Dr. Sadie Hunter opens her home each holiday season, but she secretly keeps her own heart closed against disappointment. This New Year's Eve, she finds herself dodging other lonely hearts and feeling a tug of jealously for the hopeful anticipation of her divorced best friend. Will she spend another New Year's Eve nursing wine and kissing a casual acquaintance at midnight?