Playing with stories is where you'll find my fiction pieces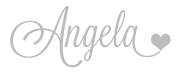 The following two tabs change content below.
Angela
Hi there & thanks for reading! I'm Angela Amman, and I'm a freelance writer, lifestyle blogger and managing editor of an on-line writing community. I run for fun, write short stories and write non-fiction looking at the world through the lens of a mother to quickly growing children.