"I think we should go back to the room," Jackie worried, sunglasses turned towards the sun.
"We're in the shade," Hannah retorted, her voice clouded with rum and the slow pace of vacation time. Sweat pooled in the small of her back, but she couldn't be bothered to flip from her stomach.
"That's not what I mean, and you know it." Jackie played with the angle of her phone until she could read the screen.
"I don't know what you think you're going to find back there. A message from the concierge? A bouquet?" Hannah finally rolled to her back and stared at her best friend.
Jackie's eyes were unreachable behind the almost-black lenses of her glasses, but for a moment her hand wavered somewhere near Hannah's. Sensing the incoming comforting touch, Hannah stretched her arms towards the cream sailcloth covering their oversized lounger. A gold band twisted a beam of sun into her eyes, and Hannah flinched. She dropped both arms, folding her fingers into each other.
"I just thought… " Jackie's voice trailed off somewhere between what she wanted to say and the warning in Hannah's eyes.
"You thought he'd come here to make it up to me?" Hannah pulled on her own sunglasses, adding distance between her pain and her words.
"I did," Jackie said, letting the statement fall into the space they hadn't entered in the last forty-eight hours.
"You knew this trip was about getting over that sham of a marriage," Hannah said. She unlaced her fingers, twisting the gold band she'd believed she'd always wear. She was thinner than when they'd taken their vows; the ring spun around carelessly.
"Do you want to talk about it?" Jackie asked.
"If I would have wanted to talk about the millions of mistakes we made, I would have invited my sister."
Jackie slid her sunglasses down the bridge of her nose so Hannah could see her eyelid drop in a teasing wink. "She is the psychologist."
Hannah pushed her own glasses to her head, a hint of mischief cracking through years of sorrow. She'd thought she might laugh, but the emotion stayed locked in her gut. Sadness and anger mingled into indifference just long enough for her to slide the golden circle from her left had and toss it somewhere towards the water.
Jackie watched it land, the yellow gold scarring the powdery white of the Caribbean sand as Hannah lifting her ringless hand to order another round of drinks.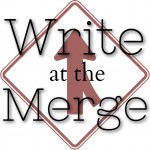 flash fiction from the prompt:
If you must speak ill of another, do not speak it, write it in the sand near the water's edge.
~Napoleon Hill
join me at Write on Edge to participate in the prompt and share your words with our community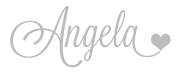 The following two tabs change content below.
Angela
Hi there & thanks for reading! I'm Angela Amman, and I'm a freelance writer, lifestyle blogger and managing editor of an on-line writing community. I run for fun, write short stories and write non-fiction looking at the world through the lens of a mother to quickly growing children.