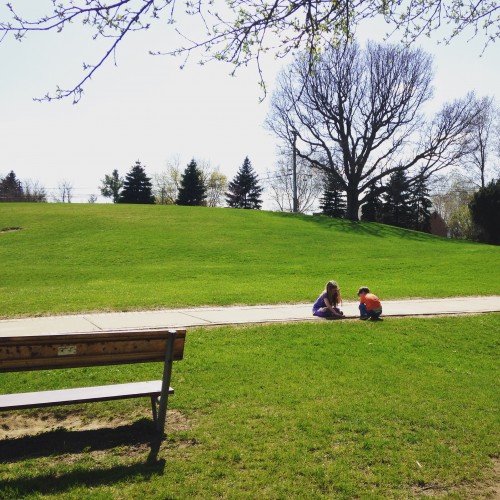 Life is made of Listen To Your Mother, dance competitions, t-ball games, writing events at elementary school, to-do lists, deadlines, commitments, schedules. I will gather those together and start them tomorrow.
Today, I pressed pause and walked around the neighborhood with little ones on scooters and bikes. Unwilling to relinquish the sunshine, we continued to the school…
looked for worms…
met a puppy playing frisbee…
wondered why the model rocket launch didn't work…
pumped our legs and closed our eyes and let the sun beat dazzling rainbows through our closed lids.
I forget, so many times, that I'm the one with my finger firmly on 'play.' I forget the power of pause, but today I remembered and we relished the day.
When was the last time you pressed pause?