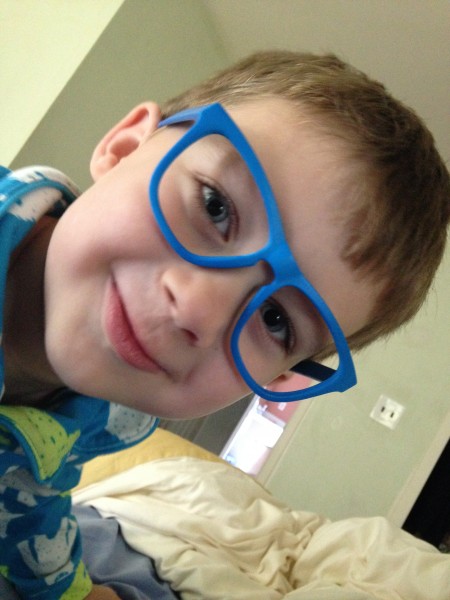 We popped the lenses out of blue, plastic sunglasses to make Odd Squad glasses. (Do your kids watch that show? It's goofy and silly, and Abbey and Dylan adore it.)
He reads One Fish, Two Fish, Red Fish, Blue Fish aloud and "in his head," and I'm not sure where the memorization ends and emerging reading begins anymore.
The blue monster pajamas are his favorite, until the nights when he's overtired and ornery and says they scare him when they're on the top of the drawer.
Blue is his second favorite color, though sometimes he picks it first. Favorite things are complicated when you're five and have lots of favorite things.