I freak out — for lack of a better phrase — a bit when Ryan and I fly on the same plane. While this doesn't help my ability to fall asleep and let the plane time travel me to my destination in minutes, it gives me time to read. Thanks to several uninterrupted flying hours last week, I finished my latest library books more quickly than I expected, which is why there are two books in this five things.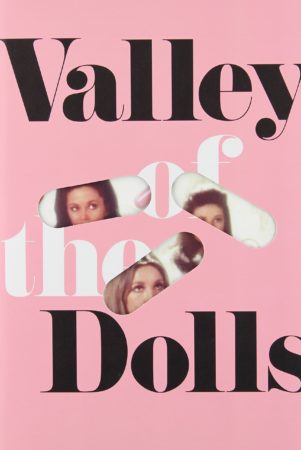 Valley of the Dolls
 by Jacqueline Susann
I can't remember when I put this on my reading list, but I grabbed it when I went to the library before leaving for Las Vegas. I didn't have to wait for it, and the copy I found happened to be paperback, most likely because it was published in 1966. With its baby pink cover and cast of lovely characters, Valley of the Dolls could have read like a campy throwback to the golden days of Hollywood and the way TV usurped the success of star-driven movie studio successes.
Instead, I found something else entirely. The campy feel weaves through the book, buoying the story with beautiful characters and shenanigans like gifts of mink coats and women who ply their looks — or downplay them — to go after what they want in life. The three main characters, Anne, Nelly, and Jennifer, each possess a certain quality that allows them to make their way in a world where men hold the power to make or destroy their dreams. Ambition, talent, looks, and quiet shrewdness mix together under their lovely exteriors and propel each of them to success. But the other side of that pinnacle lies waiting for them, a wasteland where even the most successful women depend on the love and support of men to keep them afloat — even as it destroys each of them.
A Champagne vending machine
Prior to leaving for Vegas, one of my friends brought up that a champagne vending machine lived in a hotel not far from where we'd be staying. Of course, in Vegas distance, "not far" isn't the same as not far in other places. The six of us started walking, and kept walking, and I'm almost positive Ryan thought my idea was the worst idea ever. (It's likely all of the men, who were NOT interested in trying the champagne vending machine, thought we were nuts to keep walking, but no one else was going to say anything.)
When we got to the hotel, we entered to find elevators and very little guidance about anything else — no friendly concierge or signs pointing to where we needed to go. A quick Google search pointed us back on track, and up we went. (Floor 23 is where you need to be. There, you'll find a registration desk, and they'll sell you the token you need for the vending machine. The machine lives directly across from the desk, so we didn't have the opportunity to get lost again.)
I'd rate the machine a little overpriced (though not ridiculous by Vegas standards) but novel, fun, and a little bit silly. Since our only plans that night were loose and not time-based, I'm glad we went.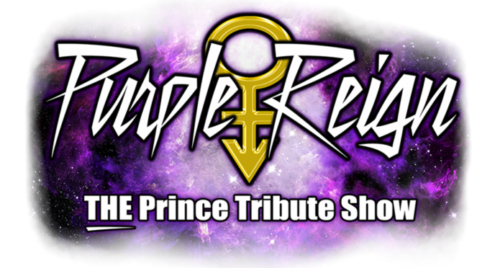 Purple Reign
Between the six of us traveling to Vegas, we'd seen a variety of Cirque shows, which tend to be what I want to see while there. Britney had the gall to be off during the time we were in town, and none of the men seemed all that thrilled about Boyz II Men or the Backstreet Boys. All six of us voiced enthusiastic consent of the Prince Tribute show, and I loved it even more when we actually saw it.
Getting there took a little work. We thought we had oodles of time, but suddenly we were booking it to the MGM Grand to ride the monorail all the way over to the Westgate. Someone tripped on the way (not me) and someone had to change into another outfit when we returned to the hotel because she couldn't stand for one more instant in her heels (me). Purple Reign still gets two huge thumbs up if you're looking for a fun show, especially if you're looking for a decent deal. (We found tickets on Groupon.) Jason Tenner embodies Prince so well, from his voice to his mannerisms — and my friends say his guitar skills are pretty close, but I can't speak to that. We danced and sang along and might have spent a few minutes wondering why the group of guys in front of us looked so grumpy the whole time. Seriously, check it out the next time you're there.
The allure of hotel lounge bars
Years ago, I would believe people when they mentioned Las Vegas as a cheap vacation destination. It never works out like that for us. I don't gamble very much ($30 total this trip), so I don't rack up those bonuses, including free drinks. Each time I check ticket prices for shows, they seem higher than our last visit. So when you're sitting in a hotel lounge with your friends, nursing a glass of wine, and the singer starts playing some of your favorite covers, you grab a seat and enjoy it. Hotel lounges make for fantastic people watching, too. People on their way to somewhere else and people slinking home. Conference goers (everyone toting matching backpacks) whose conversations grow more and more animated as the night gets later. We ended our weekend in Lift, one of Aria's hotel lounges, singing into microphones with the lead singer, staying up later than we expected, and appreciating (so much) spending time with people we don't see nearly enough.

The Ten-Year Nap
 by Meg Wolitzer
I loved The Interestings, a Wolitzer novel painted as a bit of an ode to the 80s and a lot as an exploration into artistic ambition, privilege, and the lasting impact of friendships that take hold during adolescence.
I read The Interestings in the summer, in the hazy days when everything stands still and everything seems like it might be a possibility. I read The Ten-Year-Nap on a plane, where a draft of a short story collection sat silently at my feet, when I harbored doubts and worries about what would happen to that collection. The mothers in Wolitzer's story pressed pause on their careers (or jobs, in some cases) to raise their children. Now that their little ones are getting older, Amy, Jill, Roberta, and Karen find themselves a little adrift.
I've read some critiques of this novel claiming the women in the book take their worries too seriously, but I think that's part of why I related to it. Leaving the work force to take care of my kids has been the greatest joy of my life, but it's also shifted things irrevocably, and I know that's true for many of the moms I know. Our educations and job experiences trail behind us, but they don't seem to count for much. I've started filling out applications for certain things and stopped, embarrassed by the gap between what I used to do and what I do now.
The four friends find themselves struggling to emerge from the amazing, magical world of raising young children, a world with its own rhythms and languages, a world that sometimes seems trite and boring to those outside of it. When Amy's husband's eyes glaze over when she describes part of her day, she knows it's happening — and I know that feeling. As Amy becomes enamored with and entangled in another friend's life, a woman she believes has a grasp on relevancy she's somehow lost, the reader sees how hard it can be to begin to balance motherhood, work, and a sense of self.
The Ten-Year-Nap might not be for everyone, but it fired along my synapses long after I left the plane — and encouraged me to take another step forward with my own writing.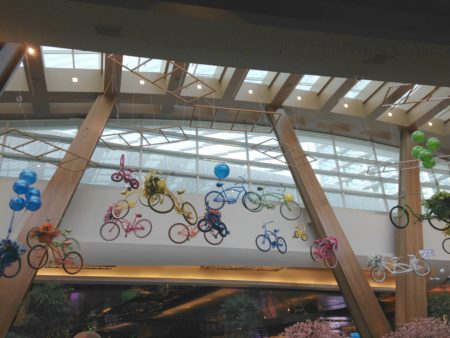 Aria
I lied. Vegas deserves a 6-item edition of 5 Things. We loved staying at Aria. Excellent restaurant options, a (relatively) good deal on a poolside cabana that absolutely made our Sunday, and large, well-equipped rooms and bathrooms.
I'm not sure we'd stay here again, though. Las Vegas is filled with shiny, sparkly things, and that includes the hotels. I have a hard time staying somewhere more than once, simply because I enjoy falling in love with a new resort each time we visit. Also, despite a tram stop located in the adjacent Crystals Shops, we found ourselves ordering Lyft more often than we expected when it came time to walk back to the hotel. Everywhere on the Strip seems far from everywhere else, but if you plan on leaving to eat or hang out anywhere but the City Center, consider Lyft/Uber/taxi costs into your vacation budget.
My favorite parts of the hotel were probably, in no particular order:
the pillows
the cabana
the bikes hanging from the ceiling in the lobby
This post contains affiliate links, which means if you click on one of my links, I get a small (very small) commission. Alas, it only works on the books.