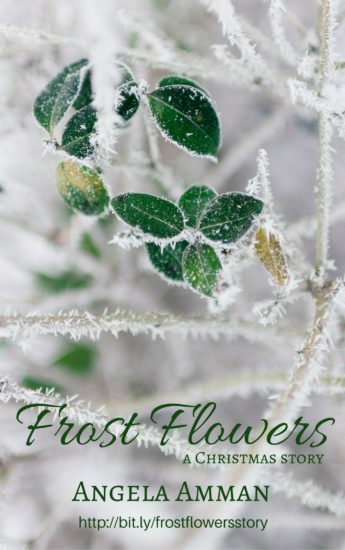 Continued from Part Seven or start at the beginning…
"I don't even think you're listening to me," Dot Hanson said over the phone.
Joni wasn't. She dangled a feather toy in front of her cat, amazed every time she realized Kringle might never tire of his favorite toy. He batted the toy countless times, prancing and pouncing. Watching Kringle proved to be just the distraction she needed to answer her mother's countless questions without sounding exasperated.
"I guess I'm just worried it's a big project for a single person," Dot said for the third time.
"I'm not doing it alone," Joni replied. "Polly's helping me. Besides, it's a crazy small wedding."
"And tell me more about Grady," Dot said. Polly could hear how hard her mom was trying to sound casual. She got a few points for the effort, at least.
"I don't want to disappoint you, but there's not much to tell. We had coffee then grabbed dinner once or twice," she said.
Two dinners, three coffees, and one desserts, if she were counting, which she obviously was. They lingered so long over their sole dessert that they meandered to a diner to continue talking. His gloves felt like cashmere against her bare fingers. She never left home in the winter without her mittens, but she hadn't wanted to miss the change to be as close to him as possible, even if it meant having to wrap her fingers around her cup until she could feel them again.. The waitress topped off their coffee until it grew cold in chipped white mugs, forgotten. She leaned forward, hands clasped under the table, and he almost mirrored her pose, except his forearms rested on the table, his fists balled under his chin.
She wanted to listen to him talk until his voice grew incoherent with sleep but could barely work up the nerve to text him without giving herself a pep talk. Kringle nuzzled his head into her hand, and she resumed flicking the feather toy across the floor. Hearing Joni's distraction, Dot pounced at the same time Kringle did.
"Maybe you should see what he's doing on Christmas," she said.
Joni recoiled. "Mom. Absolutely not. I hardly know him."
"Just think about it, hon. Promise?"
Joni promised, fingers crossed in her lap, just like she'd done since childhood. She flung her phone onto the couch cushions after ending the call, which wasn't nearly as satisfying as it would have been to dash it against the wall. "But infinitely better for my bank account," she muttered to Kringle. "Can you believe I'm still crossing my fingers and lying to my mother about boys?"
Kringle, her favorite sounding, paced along the back of her couch without judgement. He did judge her lack of interest in his favorite toy and refused to sit on her lap, curling against her side instead. His comforting purr gave her the confidence she needed to retrieve her phone from between the cushions to text Grady.
Drinks tonight? She pressed send before she could second guess the two words.
Sure. His reply came in a blink, but she could see he was still typing.
But my mom wants to know if you'd like to stop at their house first.
Joni pulled Kringle closer to her side, formulating a million excuses as to why she couldn't, under any circumstances, have dinner with his family. He perhaps sensed her hesitation, because another message pinged, quickly.
Not dinner. Just some appetizers. Maybe a glass of wine. She's in hard core Christmas prep mode and no one's getting dinner there until Christmas Eve.
She'd been the one to ask him to get a drink, and he'd see through any of her attempts to get out of his plan. Screwing her fingers into fists, she took a few deep breaths and tried to relax. After a few beats, she let her thumbs fly over the keyboard.
Can't wait to meet your family.
to be continued…