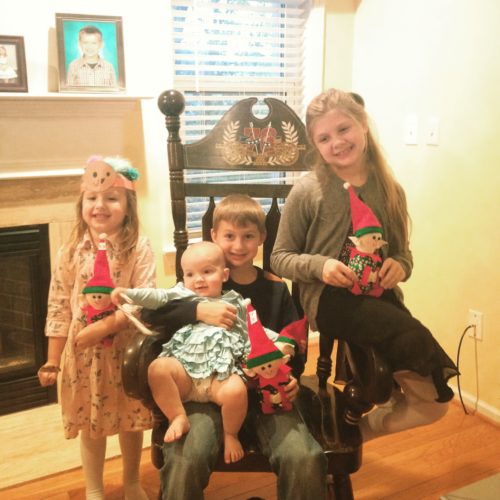 I used to drive to holiday celebrations with my phone in my lap. A minute, sometimes two, after we were scheduled to arrive, it would ring. My dad would be on the other end, gauging our progress—always close, never there quite on time—and making sure everyone was safe. We don't have to drive with the phone in my lap anymore, one of the tiny details about life after my dad's death that stabs through the layer of normalcy hanging over most of our days.
This year's holiday season has me in a state of flux: half of me wants to throw myself into it with the unbridled, childish joy dancing around my house and the other half wants to sleep until January. Both seem impossible, because I'm not a hibernating bear and who can match the excitement of kids with LEGO and American Girl catalogs and too many desserts?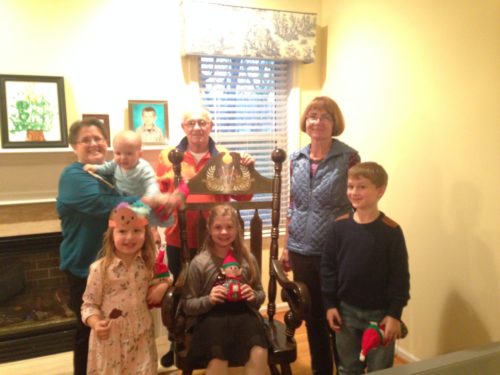 Thanksgiving rolled around quickly, nipping at the heels of Halloween. We gathered in my mom's new condo, welcoming my aunt and uncle to her table, and finding unexpected joy in the juxtaposition of new and familiar traditions. The kids miss their Grandpa, but their grief comes in pinpoints of realization while mine feels like a chasm spanning both sides of my existence. One little misstep or shift in balance, and I plunge from the bridge I've been building over the last six months.
With guests in town, the holiday stretched from Wednesday through the weekend. The kids hung out with the family while I went to the hair salon, we ate together, and we spent time at the hotel pool where my aunt and uncle were staying. Being around people who understand that chasm of grief can help more than talking about it, our silent realization that we miss him is shared without words.
My dad and I shared an intense love for one of my favorite picture books, The 14 Bears in Summer and Winter. My parents passed it along to me when I had Abbey, and both my kids love it—but not nearly as much as I do.
During the bears' hibernation season, they wake up to celebrate Christmas, skating on a frozen pond and peeking into a decorated house, crashing a sled into a snowman and decorating their little homes before falling asleep again to wait for spring.
Thanksgiving felt a little like that, and I'm sure Christmas will be even more complicated. We can't let our grief force us into hibernation, and we'll do our best to find those moments of joy, light, and love that come from celebrating in the best way we can this year. Spring will come, it's true, but like everything else, it will happen in its own time. We will welcome it when it arrives.