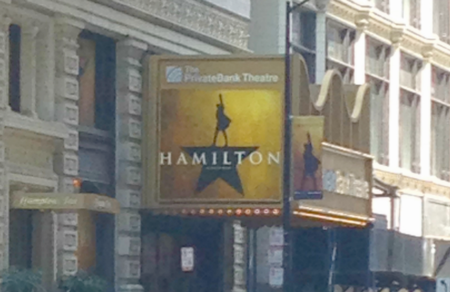 I wish I could have stretched our weekend out into the week, at least until Wednesday or possibly Thursday. We ran around from place to place, which frazzles us all, but there were moments of stillness, too. We played The 5 Second Rule and got Halloween makeovers, went to a wedding, ate leftover pizza and then leftover desserts.
But weekends end. They turn to Mondays, and some days, the only song going through your head is "The Adams Administration," a short song about the government descending into chaos in Hamilton.
This post could go political, but that's not my intention. The reference truly happened because my kids request the Hamilton soundtrack a disproportionate amount, so most of the time, the lyrics unwind quietly in the back of my head. So, while the chaotic nature of the government weighs on my mind, this particular Monday I focused more on my own spiraling thoughts.
(Sidenote: You might find plenty of brain dumps and spiraled thoughts here during the next 6 weeks. I'm attempting one of my favorite goals again: National Novel Writing Month. This little corner of the world just might be the place I come to get rid of some of the rattling thoughts in my brain. You know, so I can focus on the not-so-rattling thoughts while I'm writing.)
The whole day consisted of stuttered starts and running late, stalled projects and almost-completed-but-not-quite tasks. I'm not even sure why I'm writing about them, except I was supposed to review a book today but can't, because it's unfinished in my Kindle app.
I'll get it done — right after a lung-bursting sing-a-long.
Disclosure: I'd have to do research to figure out if the Adams Administration was, in fact, filled with chaos. I don't have time today, though, due to the Adams Administration-ish-ness of my day.