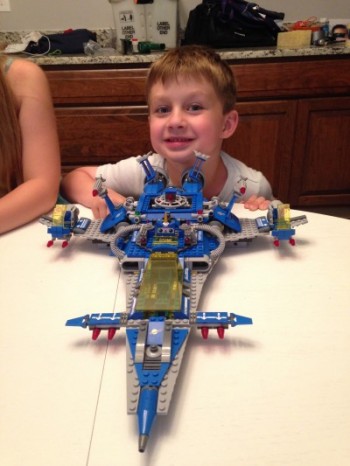 Sometimes he enlists me to be his "piece finder," a role where he steadily explains or points out the pieces he needs. I find it soothing, some days, to sit near him, sorting LEGO pieces into colors and letting them slide through my fingers until I find what he seeks.
Other days tasks await me in other rooms, and I balance the fine line between getting work finished and helping him, wanting him to be independent and soaking in the time remaining before he starts his first year of full-day, everyday school.
We're getting ready for kindergarten, my little buddy and me, and I can't help but think about Abbey's first day. Two years ago, in the sort of time warp that seems so long ago in one blink and like yesterday in another.
I wrote her a letter the evening we took her to her kindergarten classroom for her first day, and I'm happy to have it posted as part of the Today Parenting Team community.