Books don't spring forth, complete, from a void. Their origins seed from our experiences, the stories of the people touching our lives, places and triumphs and hurts that twist themselves into words on pages. Those words, those pages are polished and rearranged and packaged together into packages that place a little bit of ourselves into the hands of others.
This month, three books I adore are making their way into your hands, and I couldn't be more thrilled. A novel, a guide, and an anthology: the books vary in genre and purpose, but each will touch you and make you glad to be a reader.
(I'll be delving into each of these titles more thoroughly in the upcoming weeks, but for now, explore their descriptions, order them, read them, and come back and let me know what you think of each of them.)
Happy April books, my friends…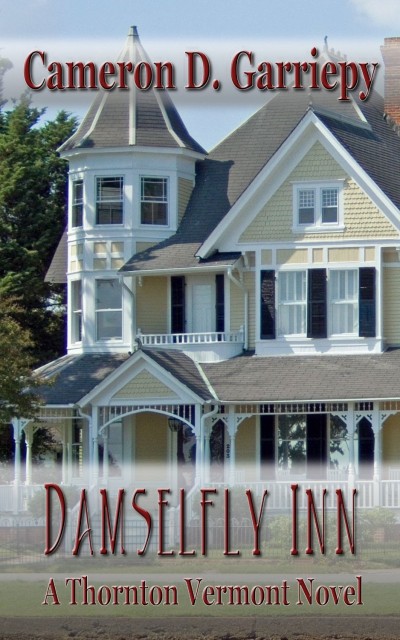 Damselfly Inn by Cameron D. Garriepy
Publication date, April 13. Preorder now!
The picturesque college town of Thornton, Vermont is the perfect place to open an inn. Or so Nan Grady thinks until a late summer storm drops a tree branch through her roof and local contractor Joss Fuller into her path.
Romance has been the last thing on her career-oriented mind, but Nan can't deny the attraction between them. Nor can she deny the history between Joss and her most important guest: a sophisticated Manhattan academic.
And then there is the mysterious vandal targeting her home and livelihood.
As summer fades to autumn and Joss becomes a fixture around the Damselfly Inn, Nan navigates the joys and complications of life in her new home town. But when the vandalism becomes increasingly upsetting, threatening Nan and her guests, as well as her budding relationship with Joss, Nan questions her place in the town, at the inn, and in Joss's heart.
Now available!
Kindness Wins covers ten habits to directly teach kids how to be kind online. Each section is written in Breen's trademark parent-to-parent-over-coffee style and concludes with resources for further reading, discussion starters, and bulleted takeaways. She ends the book with two Kindness Wins contracts―one to share with peers and one to share with kids. Just like we needed to teach our children how to walk, swim, and throw a ball, we need to teach them how to maneuver kindly online.
This book will help you do just that.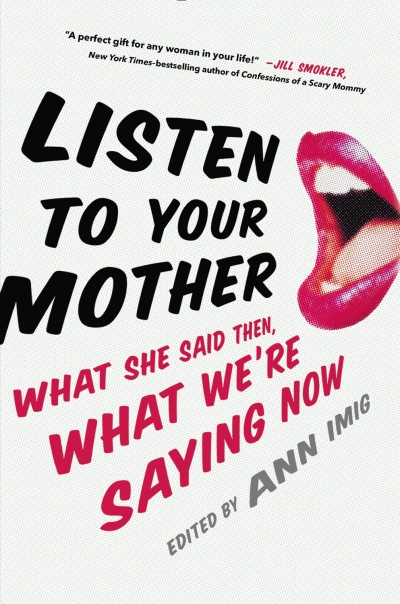 Listen to Your Mother: What She Said Then, What We're Saying Now edited by Ann Imig
Now available!
Irreverent, thought-provoking, hilarious, and edgy: a collection of personal stories celebrating motherhood, featuring #1 New York Times bestselling authors Jenny Lawson and Jennifer Weiner, and many other notable writers.
Listen to Your Mother is a fantastic awakening of why our mothers are important, taking readers on a journey through motherhood in all of its complexity, diversity, and humor. Based on the sensational national performance movement, Listen to Your Mother showcases the experiences of ordinary people of all racial, gender, and age backgrounds, from every corner of the country. This collection of essays celebrates and validates what it means to be a mother today, with honesty and candor that is arrestingly stimulating and refreshing. The stories are raw, honest, poignant, and sometimes raunchy, ranging from adoption, assimilation to emptying nests; first-time motherhood, foster-parenting, to infertility; single-parenting, LGBTQ parenting, to special-needs parenting; step-mothering; never mothering, to surrogacy; and mothering through illness to mothering through unsolicited advice. Honest, funny, and heart-wrenching, these personal stories are the collective voice of mothers among us. Whether you are one, have one, or know one, Listen to Your Mother is an emotional whirlwind that is guaranteed to entertain, amuse, and enlighten.