Once upon a time, in a land pretty much exactly the same as this one, I loved reviewing books in this space. I sought out quotes, made graphics, and poured my heart into my thoughts about those books and my book recommendations.
I loved those reviews.
I love reading, pondering, and putting together something worthy of the words I've been gifted by the authors of books that have touched me. Unfortunately, those reviews left me with a stack of books in my "waiting to be reviewed" pile, which started to weigh down the corner of my desk with lots of pages and a smidge of guilt. I'll get back to those reviews — someday — but for now, here's what I thought about what I've read lately (in alphabetical order by title).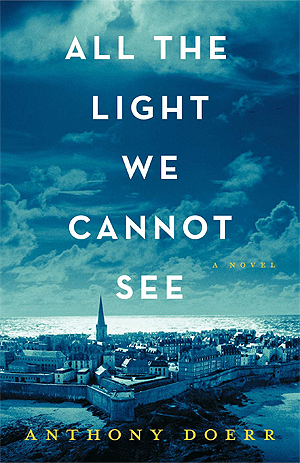 Anthony Doerr won a Pulitzer Prize for All the Light We Cannot See, and I know I'll revisit this novel for both the interwoven tale of Marie-Laure and Warner and for Doerr's haunting prose. Minute details of daily life fill this novel firmly set amongst the historical facts of World War II, and the story shines like a gem refracting light through the darkness of war.
Marie-Laure loses her sight as a child, and her father, the meticulous keeper of keys for Paris's Museum of Natural History, helps her navigate their beloved city by building a perfect model of the streets and buildings. When they're driven from Paris and eventually separated, she must relearn her bearings. Warner Pfenning's mechanical genius earns him a spot at a special academy away from the orphanage where he lives, right in the midst of an evil he begins to comprehend just as surely as he understands he can't escape his position.
Eventually, the blind Marie-Laure must face monsters she can't see, protecting more than one precious secret in her great uncle's home in Saint-Malo. As her story winds together with Warner's, the town of Saint-Malo cradles complicated questions that arise during wartime — and beyond.
Can people be good to each other, even when outside forces are demanding cruelty? Even more thought-provoking, perhaps, is the question of whether those kindnesses and small gestures can link together to combat cruelty in a lasting and meaningful way. Dreamlike prose depicts both the lovely and the dreadful, spotlighting that both exist in the world. In All the Light We Cannot See, the only way to reconcile the two is to embrace that dichotomy and find hope in the glimmer of goodness possessed by most people, even when they find themselves in impossible situations.
Frosted Cowboy by Charlene Ross is the perfect way to celebrate summer — and I don't just mean with the title cocktail! Laney Delaney is the perfectly flawed, witty friend you'd welcome into your social circle in an instant, and Frosted Cowboy would be a welcome addition to any book club looking for a warm-weather summer read.
It's a light-hearted, engaging story, and though romantic entanglements play a flirty, fun role in the book, there's more at play, including when to take risks in your career and go after something with the potential to be so much more fulfilling than what you're doing now. Laney makes mistakes that make you cringe at times, which is part of her charm, because you just know you've been in similar situations and made similarly questionable lapses of judgement.
Readers will root for Laney to succeed, in love — of course — but also in her fledgling business. You won't want to put this one down once you begin.
This debut novel by Julie C. Gardner examines what happens when the past and the present collide, unearthing secrets that can change relationships — for better and for worse. An old high school English project literally enters Corie's life, coaxing her to examine what she has, what she wants, and how the two of those things are connected to what she lost so many years ago. Scarlet has carved out the successful career she always wanted, but now she's being confronted with doubts about her own aspirations, and what she might have given up by going after her dreams.
Corie and Scarlet come to life easily (Corie grades papers with a purple pen, which instantaneously endeared her to me,) and readers will be invested in their decisions almost immediately. One of the joys of the novel is how three-dimensional the secondary characters are, as well, particularly Clara. Scarlet's coworker and friend does a little bit of scene-stealing each time she enters the story, and her comic timing brings an effervescence to an otherwise emotionally complicated story. Women's fiction fans will enjoy Letters for Scarlet; try it with your book club this fall after the kids go back to school.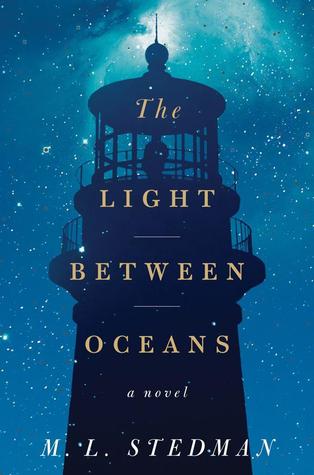 M.L. Stedman's The Light Between Oceans gutted me the first time I read it, and it gutted me anew this week. I'm seeing the film this Saturday (quick pause while I faint a little bit, both because of the movie and because I haven't even thought about packing for BlogHer yet), and I wanted to fall into the book version of the story before seeing the adaptation.
After surviving on the Western Front in World War I, Tom Sherbourne seeks the chance to quiet his head, both literally and figuratively. A lighthouse keeper's post promises the steady life for which he yearns, and when he marries Isabel, they seem to have forged a bond between them that thrives on their isolated lifestyle. Miscarriages and a stillborn son send waves crashing against the foundation they've built, until a baby comes ashore and promises a simple life of happiness — until they remember there is, indeed, life away from Janus Rock.
The steady beam of a lighthouse protects those who see it from coming to close to shore, from crashing into land they're not able to see in the dark. For Tom and Isabel, those hidden crags are the ones that may hurt them the most. My heart ached for Tom, a man who carried survival guilt home from the war and had such a difficult time opening himself up, even to those who loved him, until he welcomed the bountiful love and trust of a child. Isabel, burned by the repeated losses of the children she desperately wants, adjusts her sense of right and wrong in a way that makes perfect sense to her — until it doesn't any longer. Stedman puts forth heavy moral questions, and the answers Tom and Isabel seek will leave readers breathless — both with the pain and beauty found in the line separating truths and lies.
I unabashedly declared You Will Know Me by Megan Abbott to be my most-anticipated* book of the summer, and it exceeded my expectations. In just a few days, the Olympics begin, and countless eyes will follow the juxtaposition of steely reserve and bubbly but palpable power characterizing female gymnasts. Once you read this tense crime thriller from Abbott, you may never look at those athletes in the same way.
Genre dictates You Will Know Me will have a crime: the death of Ryan Beck, whose connection to the gym where Olympic-hopeful Devon Knox trains threads between many of the novel's characters. In Abbott's capable, unwavering hands, the plot vacillates between dread and desire as it twists and turns through Katie Knox's lens. As Devon's mother, Katie searches for some pulse of understanding in Ryan's death, and the reader questions what they know over and over again. The unflinchingly — except that one time — steady and ambitious Devon anchors the story, shining a spotlight not only on the well-oiled machines that are the families of highly-competitive athletes, but the machines that are all families. Readers will question where and how family ties can be strained to their limit, and who exactly holds those ties together when they need it the most.
*Abbey will disagree about the anticipation. She had The BFG on hold for weeks, so that would be at the top of her list, but her penchant for American Girl mysteries means she might snag this from my shelf sooner than I anticipate.
What have you read lately?