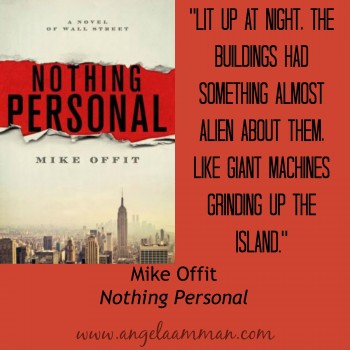 I watch Wall Street whenever I happen upon it on TV, digging Michael Douglas and Charlie Sheen in all of their unethical financial glory. After failing to catch The Wolf of Wall Street in the theaters, I put it on my must-rent list.
Nothing Personal by Mike Offit dives into the ethics — and non-ethics — and ambition of Wall Street in the 1980s, adding a layer of murder and romance to the financial aspect of the story.
Warren Hament falls into a financial career after drifting through life with a tennis-pro father and well-educated, art enthusiast mother and a lackluster undergraduate record — except for the name on the diploma. With freakishly good GMAT scores and a knack for making a stellar first impression, Warren lands a position at the B-school at Columbia and eventually a coveted spot at a top financial institution.
Nothing Personal follows Warren's steep rise to success, where money seems to fall out of thin air. With an ambitious, sometimes-vicious girlfriend in his corner, Warren holds onto his business ethics for dear life, his observations about the people around him threatening to pull his fingers from the desperate hold he struggles to keep. Wall Street in the 80s was fueled by ambition and bent rules, and Warren dances around the blurred lines between fraud and astute business decisions.
His mentor's unexpected death-during-robbery opens up Warren's commission income, but another death to a senior member of his firm places Warren in the middle of a murder investigation — and murder isn't the most nefarious transgression lurking around the plush conference rooms where money and power drive every decision.
Mike Offit plots a great game of cat and mouse, which was one of my favorite parts of Nothing Personal.  I also loved his intimate knowledge of the city itself, reveling in the way he brought Manhattan to life.
Truthfully, the financial aspects of Nothing Personal flew over my head. The intricacies of bond trading and investment banking and mortgage brokering confused me, and I found I enjoyed the story more when I let myself drift over the financial details. While I understand that diminishes my understanding of the complete motivation behind the plot, but I believe ambition and greed are clearly demonstrated even though I didn't exactly understand the details about how the money grew.
Nothing Personal will appeal to people with an affinity for crime novels or a bit of 80s nostalgia.
I received a copy of Nothing Personal by Mike Offit for consideration for review. No other compensation was received and all opinions are my own.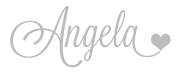 The following two tabs change content below.
Angela
Hi there & thanks for reading! I'm Angela Amman, and I'm a freelance writer, lifestyle blogger and managing editor of an on-line writing community. I run for fun, write short stories and write non-fiction looking at the world through the lens of a mother to quickly growing children.