The bells of St. Brigit's are calling tonight,
taking me back to December
when the snow was new, and we were able to breathe
without words dying on frosted lips.
For a moment the bells sing through February's lies.
I twirl once in the snow,
pretend there's time to dance tonight,
pretend there's time to pause and listen to the bells,
but soon they die on the chilled air.
I hear only wind,
gasping against my woolen ears
and pushing me away from you.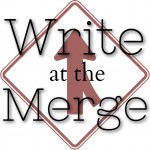 the prompt:
"The bells of St. Brigit's are calling tonight."
the challenge:
100 words, added to the above sentence, for a total of 108 words.
(And it *is* a challenge. I am verbose.)