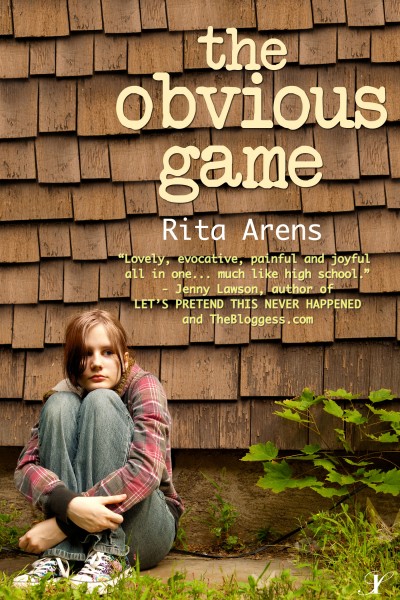 I'm excited to be a part of the cover reveal and associated giveaway for The Obvious Game from Rita Arens. Surrender, Dorothy is a must-read in my blog reader, and I can't wait to read her first young adult novel. The Obvious Game deals with eating disorders, a topic I feel strongly about in terms of things we need to keep in our dialogue with our young people.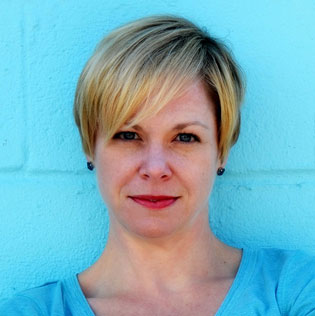 Rita Arens is the author of THE OBVIOUS GAME and the editor of the award-winning parenting anthology SLEEP IS FOR THE WEAK. She writes the popular blog Surrender, Dorothy (www.surrenderdorothyblog.com) and lives in Kansas City with her husband and daughter. THE OBVIOUS GAME is her first young adult novel. She is at work on a second.
Rita has been a featured speaker at BlogHer 2012, BEA Bloggers Conference 2012, BlogHer Writers 2011, BlogHer 2011, Blissdom 2011, Alt Summit 2010, BlogHer 2010, BlogHer 2008 and BlogHer 2009, the 2008 Kansas City Literary Festival and 2009 Chicks Who Click and appeared on the Walt Bodine Show in 2008.
She's been quoted by Bloomberg Businessweek, The Associated Press, Forbes Woman, the Wall Street Journal, Businessweek and Businessweek Online and featured in Breathe magazine, Get Your Biz Savvy, The Kansas City Star (archived material available on request), Today Moms (Today Show blog) and Ink KC.
Website/blog: http://www.surrenderdorothyblog.com or http://www.ritaarens.com
Twitter: https://twitter.com/ritaarens
Facebook: https://www.facebook.com/rita.arens
BlogHer: http://www.blogher.com/member/rita-arens
LinkedIn: http://www.linkedin.com/profile/view?id=4048495&trk=tab_pro
Pinterest: https://pinterest.com/ritajarens/
Amazon: http://www.amazon.com/-/e/B002KRLEHE
Goodreads: http://www.goodreads.com/author/show/1371209.Rita_Arens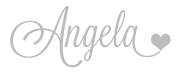 The following two tabs change content below.
Angela
Hi there & thanks for reading! I'm Angela Amman, and I'm a freelance writer, lifestyle blogger and managing editor of an on-line writing community. I run for fun, write short stories and write non-fiction looking at the world through the lens of a mother to quickly growing children.