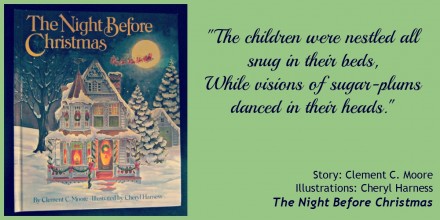 Last week I stumbled into my bathroom, head still fuzzy from sleep. I felt rested, which is such a relative term when one lives with two kids who don't really love sleeping, one of whom likes to be reassured of our presence in the early hours of the morning and one of whom ends his nights in a sleeping bag next to our bed.
We have sleep issues.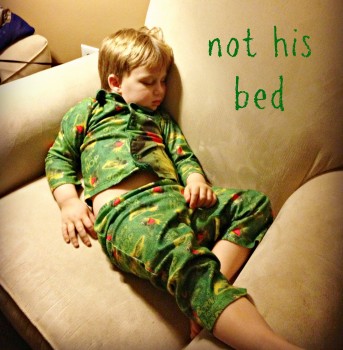 Still, I'd gotten two solid chunks of sleep. Looking in the mirror I realized the shadows under my eyes were still prominently staring back, and I leaned in to run my fingers over the skin there. Age and lack of sleep and neglecting moisturizer have taken their toll on my skin, and staring in the mirror made me realize I wasn't hiding it very well anymore.
I'd love to wander the counters of a department store, talking to different people and sniffing products and figuring out the best line of attack on those dark shadows and deepening lines and, if we're being honest, the occasional breakouts and overall lack of brightness in my skin.
But I'm generally toting along at least one little person not-so-interested in skin care, which means I'd be half-listening and half-chasing someone away from the oh-so-breakable displays of perfume in the aisles.
DDF (Doctor's Dermatologic Formula) has a solution for me, and for anyone who doesn't want to take their skin problems into the mall. The DDF Online Skin Consultation asks questions about age, lifestyle, and your skin's appearance (with sample photographs) to provide a recommendation of products to improve the look and feel of your skin.
Something I really loved about the recommendation is that DDF marked a specific product as a "must-have". While I know many systems work best in conjunction with their own products, my budget doesn't always allow to purchase everything I'd like at one time. I liked seeing the product that would maximize my benefit clearly marked.
DDF is currently running two really great deals you may want to look into if you're interested in improving the look of your skin.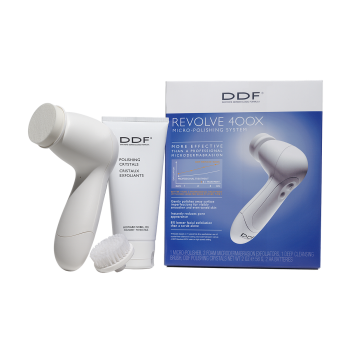 Their DDF Revolve 400x is a Micro-Polishing System I'd love to try. It's one of those rotating face polishers, but it delivers more energy than other polishers with 400 rotations per minute. It's designed to improve the look of your skin by minimizing pores and removing surface imperfections, but it also helps maximize the effects of your other skin care products by better prepping your skin for absorption.
Right now you can <a href="here" target="_blank">purchase the Revolve 400x at $45 (retail price $98), free shipping. The <a href="here" target="_blank">deal is valid through Jan 31, 2013 with the code DDFMICRODERMA
If you're interested in any of the <a href="here" target="_blank">DDF skin care products, you can receive a <a href="here" target="_blank">2nd product at half price, including free shipping, through Jan 31 with the code 2013DDFSKIN