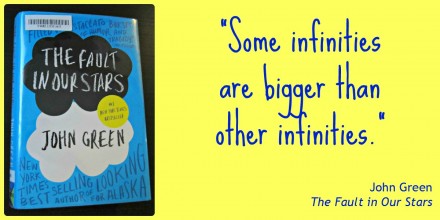 She's not yet five years old and he's only turning three next month. They've only been in our lives for a short time, but they are absolutely my forever. When John Green says: "Some infinities are bigger than other infinities," I can't help but to think of them. I hope our infinity lasts a long, long time.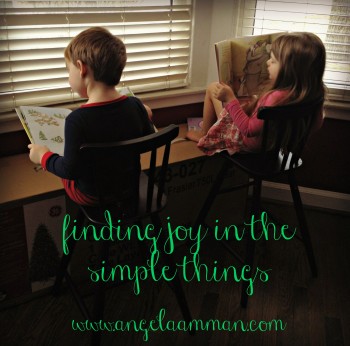 Choosing their own books and moving their chairs to the window to read …They might not look like me, but I think we can say they're mine.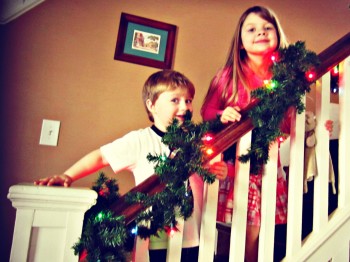 For all our house's faults, I still love the little touches like our bannister decorated at Christmas.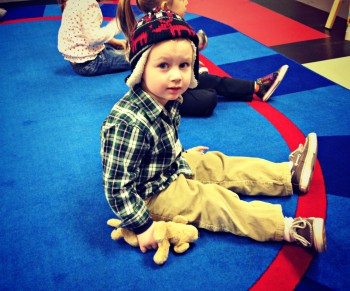 In the hour before preschool pickup, Dylan and I duck into the library for storytime. He sits front and center every time, listens intently and follows all directions. Maybe the librarian would like to come home with me?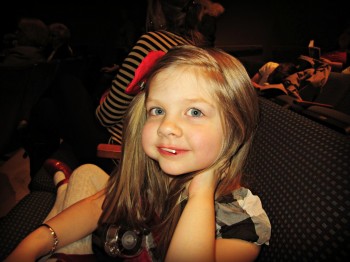 Abbey and I had a girls' night out of a different kind when I took her to her first performance of The Nutcracker. And let her have a Dum-Dum during intermission. She's talking about trying activities other than dance, but I hope she always appreciates the beauty and grace of Tchaikovsky during the holidays.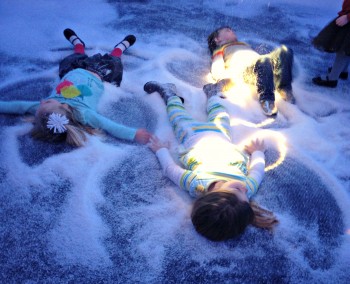 A local Santa display boasts an indoor snow globe, where fake snow falls from the ceiling and colored lights morph into rainbow hues that make the magic well worth the piles of sticky snow I found in Abbey's little boots and all over our wool coats.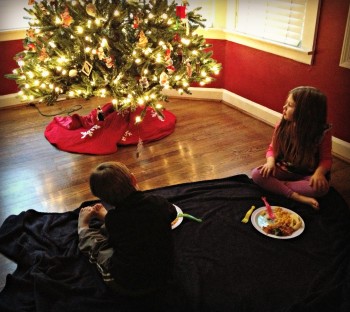 I believed weather reports (why do I do that?) and mentioned a park picnic this week. When fog and rain descended on my plans, we closed the blinds, turned on the Christmas lights and brought our picnic inside.
What have you been doing to find joy as we wade into the heart of the holidays?
linking up with Jessica and Natalie
sharing our now
and linking with Greta and Julie