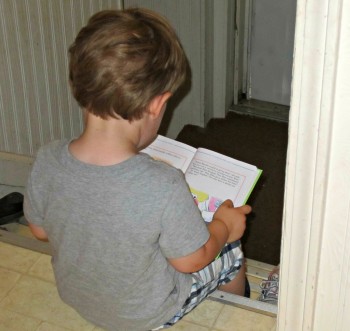 While taking a bit of a writing break last week, I buried myself in books. Like so many addictions, a reading binge just lead to a long list of books I want to read in the near future.
In case you're looking to go on a crazy binge of the reading variety, I've compiled a list of a few other books I've reviewed. These used to be on one of my navigation tabs, but in between all of the reading, I also played around a little with my menu, and that tab is now working in a different way.
All reviews are on BlogHer.com unless otherwise noted.
The Virgin Suicides (by Jeffrey Eugenides) – September 2011, on Katie's Bookcase


Is There Happiness in Slow Love? (Slow Love by Dominique Brown) – September 2011, on Tiaras & Trucks


Art and Abuse (The Kid by Sapphire) – August 2011


Searching for Home (The Beach Trees by Karen White) – August 2011


Change Your Name, Change Yourself? (What Happened to Goodbye by Sarah Dessen) – July 2011


Sitting Down With Old Friends (Getting to Happy by Terry McMillan) – July 2011


Jane Austen, Life Coach? (A Jane Austen Education by William Deresiewicz) – May 2011


Discovering Her Voice (Girl in Translation by Jean Kwok) – May 2011


A Journey Worth Taking (Caleb's Crossing by Geraldine Brooks) – April 2011