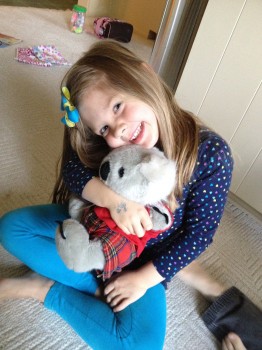 The dishwasher whooshed to life, whirring and grinding and interrupting the thoughts that already tumbled around my mind like ping pong balls. Scents of butterscotch and pumpkin lingered, granola bars cooling on the counter — one last baking hurrah before our kitchen remodel starts Monday morning.
With our penchant for old homes we've never had a new kitchen. We fell in love with our first house for its character and our second wooed us with the neighborhood, but neither boasted a kitchen that had been renovated within the last twenty years. This remodel is a first for us, though we know enough about ourselves after ten years of home ownership to hire someone to undertake the actual remodeling part of the project.
I got carried away this Friday, packing dishes and moving non-perishables, setting up a little survival center in the corner of our dining room. The rest of the weekend passed in a series of extra steps as I figured out how to prepare meals with the majority of our things in boxes and plastic bins. Abbey pointed out how much extra time it was taking me to do things, so she's going to be really shocked when I need to adjust to life without the majority of our appliances and countertops.
A kitchen remodel wasn't at the top of our list when we prioritized house projects on our new home. Of course we planned on pulling up the kitchen carpet — yes, we bought a house with a carpeted kitchen — but we planned on living with the counters and the cabinets for a while.
After only a few days in the house, I was practically in tears with the impractical layout, and kitchen remodel leapfrogged to the front of the house projects line. We're knocking things out and flipping things around and basically putting together a space that works for us instead of trying so hard to change to fit the space already there.
Tonight I stare at my coffee maker from my living room, and I worry about blowing up — figuratively! no explosives will be used during this project — something that might have worked, albeit uncomfortably. Excitement dances behind that worry, and I try to climb through the fear to the other side. And maybe this is a lesson I need to remember — creating something beautiful can require throwing myself into discomfort and keeping my eyes focused on what waits for me on the other side.
Do you have any remodeling survival tips? I have coffee and a pretty big slow cooker in my corner…